AMANDA DEAN CTA ATT ADIT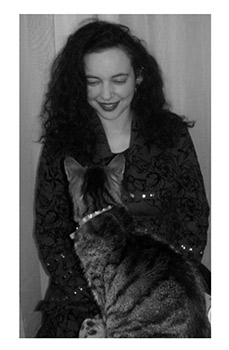 Amanda worked as a full-time professional singer for six years before training in tax. She joined Ernst & Young's Entertainment department, qualifying to the Association of Taxation Technicians (ATT) in 1997 and then as a Chartered Tax Adviser (CTA) in 1998. She has worked freelance since then, combining her personal tax practice with academic tax work, her continuing musical career and family life.
Artistes Taxation Services provides tax services to freelance clients and partnerships working within entertainment, media and teaching. Amanda has chosen to keep a restricted client base rather than trying to expand or join a larger organisation, because she finds that her clients tend to prefer always to deal with one person. The move from a sole trade to a small family partnership in April 2011 has brought Amanda some help with the day-to-day administrative side of the work, leaving her freer to focus on tax issues.
Amanda has worked over the years in tax examining teams for the Institute of Chartered Accountants in England and Wales, the Association of International Accountants and the Chartered Institute of Taxation. She has an interest in professional regulation, serving for several years on the Taxation Disciplinary Board, and acting as a lay member of the Chartered Insurance Institute's regulatory panel.
As part of her continuing professional development, Amanda studied for the Advanced Diploma in International Taxation. She gained the Principles of International Taxation certificate in 2011 and won the Worshipful Company of Tax Advisers Medal for the highest marks in Paper III, Principles of Corporate and International Taxation (EU), in 2012.  She passed paper II in UK international taxation in 2013, completing the full ADIT qualification with distinction.
At various times, Amanda has been invited to take part in consultation meetings with HMRC on developments in tax rules, including changes to capital gains tax, and discussions regarding the Making Tax Digital initiative.
Artistes Taxation Services LLP
is a Limited Liability Partnership Registered in England and Wales
No. OC357857; VAT No. 103 6645 37 
Partners Amanda Dean – Taxation; Billie Hylton – Administration
Registered Office 145 St John Street London EC1V 4PW (correspondence to PO Box address)
Supervised by the Chartered Institute of Taxation www.tax.org.uk for anti money laundering
CIOT ATT Membership No. 112836